The 56th Annual Waterloo-Cedar Falls Coin Show
April 29, 2018 From 9 AM to 4 PM
Waterloo Center for the Arts 225 Commercial St. Waterloo, IA 50701 
FREE ADMISSION!! 
Contact any club officer for more information.
Dealers can print an entry form by clicking here!
We are making preparations for our Annual Coin Show and would love to see you there! The 2016 show was a lot of fun, with patrons and exhibitors proclaiming it a great success. We are looking towards an even better showing in 2017.
We had a great turnout for our show!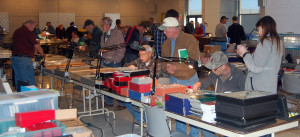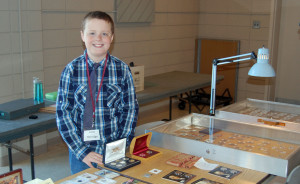 Lane Herridge has been working closely with Club Member Brian Fanton, helping with Brian's coin shop in Hiawatha since he was ten years old. Lane had his own table and reported that he had a successful show and a lot of fun. If you have a young collector in your family, bring them by for one of our meetings. They are always welcome.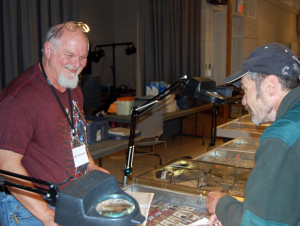 The coin dealers at our show are always ready to answer any questions you may have.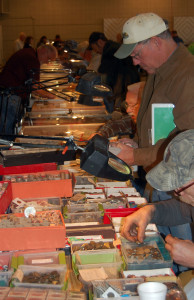 There's a wide variety of coins, currency, tokens and more. Collectors of all ages and interests are welcome! There's never an admission fee and you will be sure to find something you haven't seen before.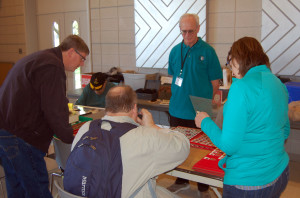 Many times folks have inherited coins and want to find out exactly what they have. Any of the dealers on hand are willing to help you.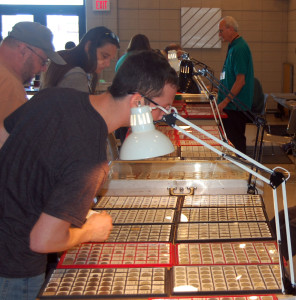 We hope you can come to our next coin show.
Your collection doesn't have to be fancy or expensive. Having fun is the most important thing. We hope to see you in April!